Hey, it's Paul here.
I Help Modern Souls Find Their Passion, Purpose and Power… And Themselves

During my lifetime, I've had a varied collection of jobs but I never considered any of them to be a career. I was literally stumbling through life trying to find my calling, and without any wisdom to guide me.
You see, despite all the wins, and all the success I've experienced, it's all been overshadowed by a nagging feeling of being a failure.
I first started out as a fitness trainer. On paper, I looked pretty successful. But in reality, I just didn't feel satisfied or fulfilled. But fortunately for me, I can turn my hand at just about anything, so I kept searching for a profession that would fulfill me. Each time I found something, I still went through periods of feeling empty, disillusioned and I just didn't seem to fit in. And these periods had a huge effect on the relationships in my life. I was frustrated and couldn't understand why it kept happening. None of it made any sense. But unfortunately for me, no one seemed to be able to help me or answer my questions. So, I went on a quest to find the answers to my questions.
I dove deep into consciousness and spirituality, how the universe works and how our entire societal system works… and finally, my life and results began to improve. My journey led me to attending course after course from well-known teachers in many different disciplines, all around the world. In fact all my vacations were to attend workshops and events to find more answers. (These disciplines included personal development, self-realisation, meditation, syncretism, astrotheology, epigenetics, shamanism, nutrition, and even quantum physics.)I left no stone unturned in my pursuit of the best spiritual leaders in the world, to help me grow and evolve.
The most significant shift for me happened when I finally gained clarity of my true soul purpose. The mission that my soul came here for, that I had no conscious awareness of until recently. I realised that I had a purpose beyond just a career… and that it was truly aligned to my soul, my higher self and my spiritual evolution. The in-depth process I went through revealed all my hidden potential, and where I was most aligned from a career and a fulfillment perspective.
For the first time in my life, I had a sense of peace and ease, and intuitively knew what I was meant to do with my life. And that is to... "Help people uncover their soul purpose, set themselves free, and navigate change to live a more meaningful, fulfilled life that impacts the world positively."
I get so much satisfaction from helping my clients achieve their own soul-inspired transformation. It actually brings me a level of happiness, joy, and fulfillment like nothing else ever has. And that's because it's precisely what I was put here to do. I've combined everything I've learned from my teachers, and my study of the facets of consciousness and vital living to create my comprehensive methodology. This seamless method helps to bring conscious awareness your soul purpose so you can transform towards living a more meaningful, vital, successful, and fulfilling life. I call this the Paul Shepherd Soul Purpose Mastery MethodologyTM. (Pretty original. lol)
I'm now super clear on who I can best help in the world. So, I only focus on working with self-aware individuals who are on a growth journey. In other words, I work best with people who are evolving on a conscious level and are open to exploring the intersection between modern science and spirituality.
I love working with people who need support in getting clarity on their life purpose or in improving their health and vitality. Or both. (It's hard to have one without the other.)
I've used this process to transform not only my own life… but the lives of hundreds (and soon thousands) of other people just like you.
Timeline of "How To Fail So Successfully At Life"
(An unflattering, raw and real look at success.)
My First Job
Clueless about what career path to pursue, I did what I had some experience in from my teens. Electronics. Bored plus the thought of earning $35k after 3 years of a traineeship scared the bejesus out of me.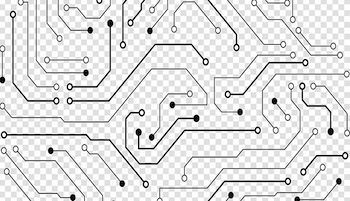 Lesson: Find mentors as young as you can to save time when you graduate. Now that i've studied Quantum Electro Dynamics (QED) for Health, Electronics has actually helped me.
Strength Coach
Pursuing another interest from my teens (I qualified during my high school years as a PT).



Lesson: I loved helping people transform their health. But doing it 1-on-1 and small groups was not inspiring enough to keep me there. I knew I needed to learn more skills to make a bigger impact in the world. I also needed variety and to get out of the same daily environment.
Intro to Corporate
Telstra seemed to be a good choice to learn a bit about the business world. 3 promotions in 2 years and 3 offers for redundancy.




Lesson: Job security is only a myth. Change was the only constant so I embraced it. Also, hard work alone doesn't pay off, politics is the corporate currency. Something I had a strong aversion to.
Time for Europe
I went overseas for a couple of months to learn about the world and figure out whats next.
Lesson:
I felt lost after taking a redundancy and buying my first property at 21 and I needed a new level of mind to figure out the next chapter.
Learning to Sell
My financial advisor at the time saw something in me and wanted me to grow a new business he had acquired in the forex industry.

Lesson: I was actually pretty good at sales when I believed in the solution I was selling.
My 1st Company
Insight Protection was setup chance really, when some mentors that I met doing the marketing offered some multi million dollar contracts to me under my first company. I always felt I needed to be in business so off I went.



Lessons: Earning millions at age 24 scared me and I felt a real emptiness with no real purpose. Money alone can't make me happy

Another lesson I got was that there are some very bitter an unethical people in the business world that lack purpose and only strive for the money.
My 2nd Company
Insight Communications was a communications agency setup with an ex colleague and mentor from my time at Telstra

Lessons: A business partner should tell you in advance that they are running for Prime Minster before racking up tens of thousands of $ in election campaign expenses. I value Honesty & Transparency.
Getting Online
Looking to create more of a lifestyle business I bought my first domain "ovarian-cancer-facts.com" and built our 90+ pages of well researched content that organically brang in over 60,000 unique visitors per month.



Lesson: I love the scalability of online businesses, and I learnt a thing or two about SEO what to and what NOT to do.
The Breakups
The universe had other plans for me, and both businesses took an unexpected turn. Insight Communications business partner had Bipolar and disappeared midway through an election campaign, and the business advisors to Insight Protection decided that stealing my contracts was a good idea for them. Additionally my personal relationship came to an abrupt halt at the same time.


Lessons: "If I'm good I will receive" proved to be an inaccurate belief. I just hadn't figured out a more accurate belief at this point and it felt like my world had ended as did my plans of an early retirement.
Saving Private Shepherd
After the breakups I needed a change of scenery and a different type of challenge. The idea of becoming a Commando seemed like a good place to channel my energy for a while.


Lessons: I had a lot of fun, and many lessons, but this was not my higher calling. I did learn that I am a lot more capable than I ever believed previously, something I needed at this point.

Business Optimization
Integrating back into the real world after military was an interesting journey. But I always had a talent for looking at the bigger picture and figuring out ways to improve things. Malleson's Stephen Jacques Law Firm hired me to do just that.



Lessons: Lots of Egos in a Top Tier Law Firm. The TV Series "Suits" doesn't disappoint.

I also had new levels of confidence on what I could do inside a large organisation by way of change, innovation and resourcefulness.
More Business Optimization
Taking my achievements at Mallesons to new heights I did a stint at ING Direct where I found ways to automat the business through digital transformation, & save them tens of millions in operating costs each year.


Lessons: People hate change. Until of course they form new habits and see the benefits.

A lot of people are promoted to their next level of incompetence where most people are in the wrong job and unfulfilled.
eCommerce Launch
Needing additional stimulus and growth outside of work I started an ecommerce store selling Marine Phytoplankton health supplements. The site quickly become number one on Google and I had maximised its profitable traffic potential before selling this site in 2012.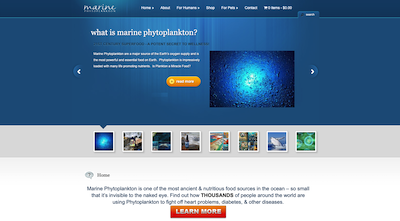 Lessons: Picking a niche site with low and weak competition was a nice success to practice some of my online marketing on.

I also felt there was more to health than merely supplements and thus my heart was not aligned to pursue this any further.
A Digital Agency Was Born
This was the first business I was actually excited about. I had a track record and could see lots of opportunities to add value to businesses. (I had also had 5 years of experience doing this as a hobby for my online businesses that generated passive income).



Lessons: I needed a sales person to scale the agency so I could make more impact.
A Big Mistake
To accomodate a sales person in a business partnership, against my intuition, created a new company "Exponential Results". This did reasonably well financially until the sales person partner decided he should take all the clients and run his own business.




Lessons: Never trust a white Kiwi male (joking, not joking). I also felt there was something more I needed to be doing in life. The universe has magical ways of getting us back on track for our soul mission, and I couldn't fully recognise it at the time.
Going Quantum
Co-founded a global health movement. Attempting to solve a global health crisis with a synthesis of ancient wisdom and modern science was a noble and inspiring cause, and the education gained here I've now incorporated into my life and the lives of my clients.




Lessons: This was ahead of its time, and redefined what I thought I new about health completely.

Partnerships can also be tough, especially when we are not aligned to our true nature.
Gaining Clarity
After 20 years of failures, hard knocks and what astrology refers to as a "dissolving year" in 2019 plus some help from some of my spiritual guides and ancient wisdom, I finally gain some much needed clarity on who I really am, why I am here and my mission in the world.




Lessons: The truth is deliberately kept from us to stop us accessing our true genius and reason for existence. This is just the beginning of something I am so passionate about....helping others discover their soul mission and reason for existence too.
It's Been 20 Years on Struggle Street...
Now I Know Why.
In my early 20's I was on track to retired financially within 10 years based on the trajectory I was on. But boy was I wrong. My soul had other plans, plans to learn, evolve and experience ups, downs, and everything in between, not just live on easy street.
It's because of those hard lessons and what was seemingly an endless trail of setbacks, getting royally screwed, and feeling totally lost in life that led me to where I am today. With clarity, certainty of my mission and not just the tools to help others but the first hand experience to understand what you might be going through too.
I've made many mistakes and have learnt to enjoy the journey in the learning. Perfection according to Kaizen in the Japanese culture is about constant improvement. There is no destination for perfection, so i've leant to let that idea dissolve and embrace the present, regardless of what unfolds. Now I have meaning, a purpose and the tools and experience to make it a reality, to help people like you. "
Love
Paul
30 Minute Advice Call with
Paul Shepherd
In-depth, distilled and impactful.
Ideal for strategic guidance and clarity in your life.
Book Instantly